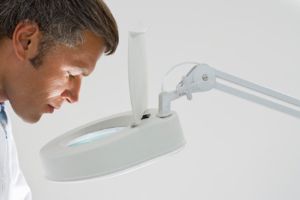 Welcome to masterspublichealth.net, where you'll find the resources you need to select the best MPH degree program for you.
According to the American Public Health Association, public health "promotes and protects the health of people and the communities where they live, learn, work and play." There are five consistently recognized core disciplines in public health; epidemiology, biostatistics, health services administration, environmental health, and behavior science. A master's in public health degree can give you the opportunity to work with health policy, disease prevention, and community education in a variety of formats.
Those who enroll in a master's in public health or MPH degree are pursuing a common path of people who are passionate about the healthcare field as it intersects with communities and populations. Students enrolled in these programs learn how to analyze today's society and its relation to healthcare, as well as basic health statistics and tools for success in both public and private sectors.
Students studying for a master's degree in public health are also taught the basics of public health, along with the assessment of current healthcare policies and their relation to politics. Ambitious individuals who are determined to break into healthcare as standout leaders in the field often pursue the public health route to get their master's. A higher degree is always more attractive to employers and healthcare institutions, as it showcases that the prospective employee has both the expertise and the drive for success. Students who have the motivation to complete this degree can go on to a variety of lucrative careers.
Latest Public Health Degree Rankings
Latest Online Rankings in Public Health
How to Find the Top Master's in Public Health Degrees
The best MPH degree programs are almost always accredited institutions that have a high ranking in national program lists. Whether they are the best online master's in public health degree programs, or the best brick-and-mortar school locations, any ambitious student working in the healthcare field has the ability to advance in the public health arena.
Here at masterspublichealth.net, we do the complex research for you into these top accredited online and on-campus programs. Then we present our findings in a simple and straightforward way so you can get the information you need quickly and make the best decision for your educational needs.
Maybe you want to know which MPH programs out there are the most affordable, such as in our 10 Most Affordable MPH Degree Programs Online. Or maybe you want to avoid testing as much as possible and want to know the 10 Most Affordable MPH Programs Not Requiring GRE. Maybe tuition level isn't as much of a concern, and you would like to find out the Top 10 Master's in Public Health Degree Online rated without respect to affordability. Or maybe you need to complete an MPH degree online as fast as possible and would benefit from knowing the 10 Fastest MPH Degree Programs Online.
Once you've narrowed down your options to a few MPH programs, it is important to contact each school of interest to confirm all details and ensure that its specific program is the right fit for your budget and career aspirations. You will want to be sure that the tone and emphasis of the particular program fits with your personality and career aspirations.
Careers and Salaries for Individuals with a Master's in Public Health Degree
The potential careers for a graduate of this type of program are numerous and varied. A few examples of the careers available for people with an MPH include research science, health communications specialist, or even being hired as a public health management analyst. The salary range can vary widely, depending on the graduate's chosen career. Master's in public health salaries can average anywhere from $33,000 for a biostatistics career to a maximum of $102,000 as a public health program manager. The multiplicity of career options contributes considerably to the degree's popularity with those who are dedicated to doing the greater good. Obtaining an MPH online or on-campus takes quite a bit of hard work, but in the end, it is worth it considering the impact you will have on the health of entire communities.