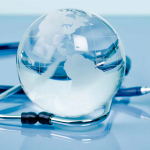 Welcome to Master's in Public Health Degrees, your #1 premier online resource guide for exploring and choosing from the country's highest quality Master of Public Health (MPH) degree programs. Our mission is to share our expert knowledge about the top public health schools in the United States to help you achieve your professional objectives in improving society's public health outcomes for enhanced well-being.
Whether you are interested in specializing your public health degree in biostatistics, epidemiology, global health, health services management, nutrition, environmental health, health education, or occupational safety, you have come to the right place! Throughout the pages of our website, we will provide rankings that compile all of the best MPH degree programs offered at first-rate institutions nationwide in an on-campus or online format.
Beyond aiding in your quest to find the ideal public health program match, Master's in Public Health Degrees is also committed to guiding you through the journey of beginning your career successfully in this diverse field. We endeavor to provide you with featured resources that expand your knowledge on the happenings in public health and build your understanding on the types of careers that are available to answer all of your questions about earning an MPH degree.
Did you know?
Some interesting facts about public health:
• As the field continues to work towards preserving our antibiotics, reducing deaths from overdose, tackling the obesity epidemic, eradicating diseases, and increasing our safety from global warming, there are more than 12,000 public health experts employed by the Center for Disease Control and Prevention alone.
• According to Forbes magazine, public health is currently the sixth best master's degree for jobs in today's current market with a projected employment increase at 30.5% over the next decade.
• For graduates who have earned a Master of Public Health (MPH), the mid-career median salary is reported as $84,100 with the potential to earn considerably more. On average, industrial hygienists make up to $114,000, federal environmentalists earn up to $107,000, and public health information officers bring home up to $91,800 each year.
If you have any further questions or have some suggestions on information you would like to see presented in our website, do not hesitate to contact us today!
Sources:
http://www.cdc.gov/about/default.htm
http://www.forbes.com/pictures/efkk45ejkgg/no-6-tie-best-masters-degree-for-jobs-public-health/
http://globalpublicsquare.blogs.cnn.com/2013/12/18/5-health-challenges-for-2014/